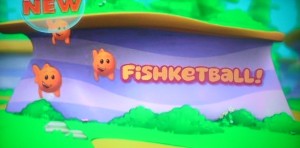 Characters Present
Dance:unknown
Field trip:The first game of fishketball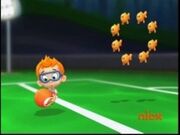 Fishketball is a parody of the game titled basketball,During the lunch scene,

Oona
's tail appears red. But she's really wearing red baseball pants,The guppies go outside twice in this episode.The Guppies prepare for a game of "fishketball" by practicing bouncing, throwing, catching and playing together as a team.Fishketball is an underwater sport that the
Bubble Guppies
made up when
Nonny
couldn't catch the

ball.Fishketball is played by throwing a ball through a ring of fish.
Ad blocker interference detected!
Wikia is a free-to-use site that makes money from advertising. We have a modified experience for viewers using ad blockers

Wikia is not accessible if you've made further modifications. Remove the custom ad blocker rule(s) and the page will load as expected.